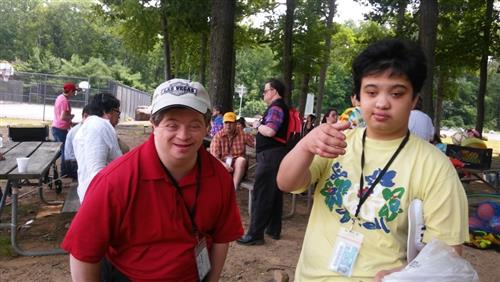 Wood Ridge Adult Training Center (ATC) and Progressive Paths: The BCSS team has worked with a clear vision to create a program that speaks to the whole person, recognizing certain skill sets are necessary for an individual to learn, feel fulfilled, achieve, reach their full potential and contribute to the world at large. New Jersey is an Employment First State and as such we recognize that as an ATC we play an important role in fostering increased independence, community inclusion and a path to employment.
The Program:
Basic Skill Level - Developing the ability to learn make mature choices

Foundational Skills: Successfully follow a daily schedule and perform meaningful tasks.
Social Skills and Emotional Intelligence: Increase and deepen the maturity of friendships and relationships through enhanced listening, communication, problem solving, coping and self- advocacy skills.

Intermediate Skill Level - Acquiring Specific Skills

Independent Living Skills: Individuals will work towards increased independence and improving quality of life through daily living and learning activities in a safe, fulfilling and independent manner.
Technology Skills: Individuals will learn, increase their understanding, and apply learned techniques in the area of technology. Individuals will learn to operate devices safely and increase their skill level through enhanced communications, problem solving, presentation and self- advocacy skills.
Personal Care Skills: Individuals will help with and accept assistance for personal care tasks in order to remain clean, healthy and comfortable.

Advanced Level - Applying Skills Learned

Community Immersion: Individuals will generalize information learned through facility based instruction in the community and display appropriate and mature foundational, social and independent living skills.