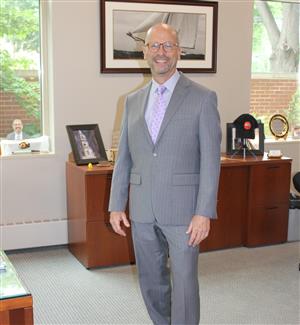 Dear Parents, Guardians, and Community Members,
The end of the school year is fast approaching. We will be welcoming our incoming freshmen at the BCTS campuses with our traditional Induction ceremonies, and preparing to say good-bye to our seniors at their Graduation ceremonies. It's a hectic time of year, mixed with happiness, sadness, and great expectations for our new students and those moving on to the next phase of their young adult lives. Our students can look back on this year with pride for their many academic, artistic, and athletic accomplishments.
We recently held a Groundbreaking Ceremony as we begin construction of a new Career and Technical Education High School to be located on our Paramus campus. This new high school, Career Innovations High School, will offer three new programs of study – Supply Chain Management, Dental Assistant, and Welding – and will begin accepting applications in the fall of 2024 for the Class of 2029. We will keep you updated as the project moves along.
On behalf of the faculty, staff, and administration of Bergen County Technical Schools, I wish all of our graduating students and their families the best of luck in the future, and look forward to seeing our returning and new students and families in the fall. Have a wonderful summer vacation.
I'd like to extend my wishes to everyone for a peaceful and joyous holiday season. Whether you are traveling far or staying close to home, I hope you have the opportunity to spend time with family and friends.
Sincerely,

Howard Lerner, Ed.D.
Superintendent