Welcome to Bergen Early Learning Alliance (BELA)
BELA places preschool and kindergarten students with disabilities in a typical early childhood educational center setting along with typically developing peers. Our mission is to provide a rich learning environment for students with disabilities and their typically developing peers. The program offers a full-day integrated preschool class and an integrated kindergarten class. Our goal is to see our students move on to an integrated elementary school setting.

A structured curriculum, Curiosity Corner and Kinder Corner, related services, and enrichment activities in physical education, art, and music are all components of the BELA program. Instruction is delivered in an integrated/inclusive manner where all students learn together. Related services are provided as per the student's Individualized Education Plan (IEP) via an integrated approach with opportunities for individual therapy and/or small group instruction. Parents also have the option of registering for before- and after-school day care services at an additional fee.
Autism Awareness Day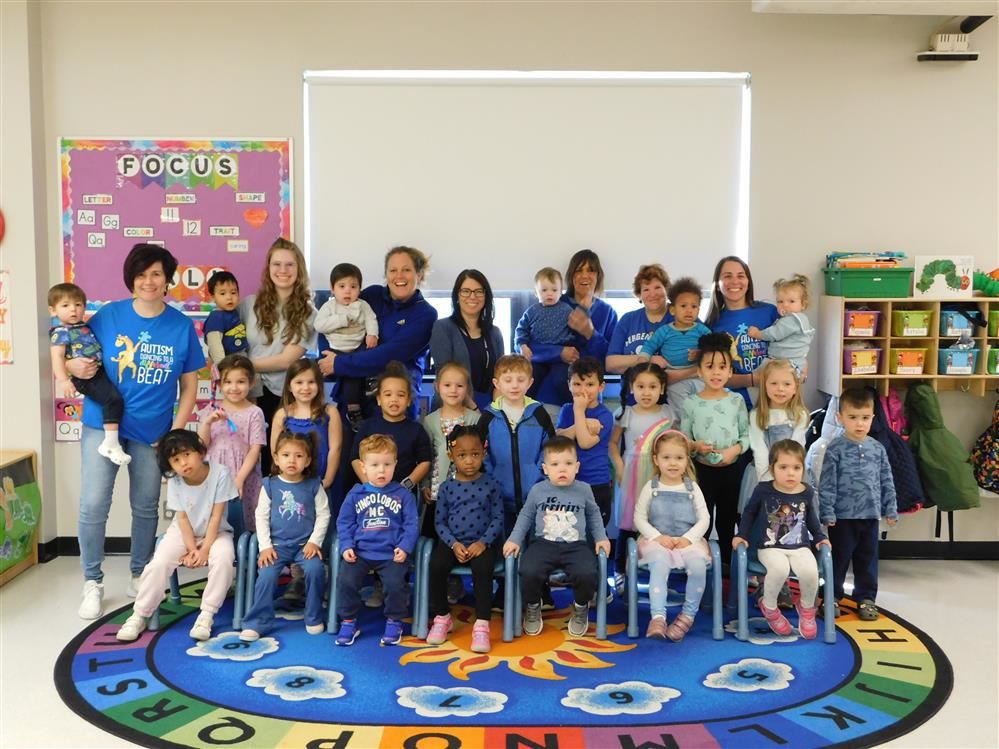 Message from the Teacher-in-Charge
Here at BELA children experience a truly nurturing and enriching learning environment. We utilize a fully structured pre-school & kindergarten curriculum, Curiosity Corner and Kinder Corner that keep the children engaged from the moment they come into the classroom until the moment they leave. Every aspect of the day presents a unique learning opportunity from structured play to circle time to physical education to music and more. Within each classroom, children actively participate in learning centers where children explore concepts through concrete, hands-on experiences.

Parents and families are very much included as part of the learning experience. Effective communication between the teacher and the family is a key component of the program. At the end of each week you will receive a newsletter outlining the upcoming themes and activities for the following week.

You may communicate on a daily basis with the teacher. In fact it is encouraged.

We look forward to an exciting and learning filled year!